Our Story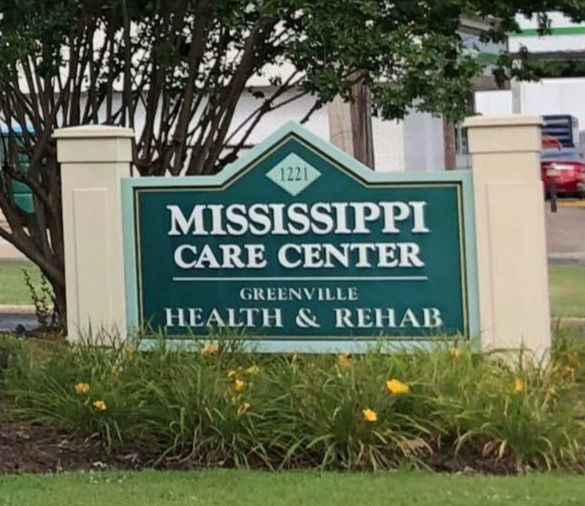 In 1979 MS Care Center (MSCC) officially opened its doors in Greenville, MS (after purchasing MS Extended Care). Through the years we have had millions of dollars of renovations done to our facility and have employed thousands of people-many of whom made their careers for 20-30 years or more at MSCC. We still have 116 patient beds making us the largest nursing home in Greenville.  Located directly across the street from Delta Regional Medical Center (DRMC) we have the quickest physical access to DRMC which gives our patients peace of mind in case they have an ambulatory emergency.

In addition to LONG TERM CARE (regular nursing home patients covered by Medicaid or Private Pay) we added SHORT TERM REHAB CARE (Inpatient AND Outpatient folks covered by Medicare A or B, respectively, or Private Pay).  We have a full time Admissions Coordinator that will explain for you the best plan.

Recently, we have added The IN2L System for our patients (Residents).  "It's Never Too Late to Learn" is an interactive tv/computer monitor system the patients use (with assistance from our staff) for therapy and entertainment. Patients can choose to play games, sing along with their favorite songs, listen to church sermons and literally hundreds of other choices. It's been a really Big Hit!

We also have a 32 camera monitoring system that operates 24 hrs per day to assist our Administration in implementing the best care and security for our patients and employees.  Our doorway entrances are number coded (which change frequently for security safeguards) so people must know The Code before entering OR Exiting our facility.

Our experienced nurses attend to the Resident's medically related needs including administration of medication, monitoring health status, and providing treatment as needed while our certified nursing assistants provide assistance in the day-to-day needs facing aging adults including bathing, dressing, eating, and walking. We also provide our nursing staff with continuing education, therefore, encouraging the highest quality of care.

In addition to nursing services, the facility employs approximately 150 employees serving our Residents with genuine compassion and down-home hospitality that Greenville and the surrounding area have come to expect from the Care Center. We have a very cohesive administrative staff that sets high goals and strives hard to achieve the best quality for our residents and their families.

Our Dietary department provides our Residents with home cooked meals compliant with their necessary diets. The Residents engage in interactive activities including games, crafts, singings, movies, worship services, and more provided throughout the day by our certified activity program.

Our Social Services department focuses on the adjustment of Residents to the facility and assists with discharge planning for Residents returning home upon completion of therapy services. High quality maintenance, laundry, and housekeeping staff ensure that the Resident's environment is kept safe and clean throughout their stay with us. Mississippi Care Center offers the residents the warm and pleasant relationships they need, to assist in their recovery and make their days in the facility as rewarding as possible-and on their way to a speedy but safe recovery-so they can return home if that's their wish.


Call or come by any time to schedule a tour of our facility!

MS Care Center of Greenville is licensed by Mississippi State Department of Health.  We are a member of the Mississippi Health Care Association.